FAQ About Homeoprophylaxis
Here are some of the most frequently asked questions from parents about using homeoprophylaxis (HP) methods for infants and children. The answers below address the most common questions and concerns about the Children's Program. 
The Children's Program uses homeopathic remedies to stimulated natural immunity.  This method 100% safe and non-toxic and has been shown to be 90% effective in current clinical research.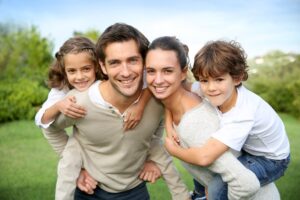 1.  How Much Do Homeoprophylaxis Programs Cost?

2.  Is Homeoprophylaxis Safe?
YES! All of the homeopathic remedies used are non-toxic and 100% safe.
There is no danger or possibility of getting any infectious disease from the using the homeopathic remedies that are used in the Program.

Homeopathic remedies

are energetic, not chemical and therefore they do not force an antibody production like vaccinations do.

All remedies are not material or chemical in nature. 

There is not a single molecule of the original substance –  only the energy signature which teaches the immune system and thereby strengthens it.
3:  Is HP Accepted As A Legal Alternative To Vaccines in the USA?

NO. 

This program not recognized in the USA and most other countries as a legal alternative for schools, colleges, medical or dental schools, military service, employment or other organizations.
Parents and individuals will still need to obtain an exemption, whether medical, philosophical or religious as allowed by their state.
Read more about exemptions allowed by state in the USA.
4.  Does Homeoprophylaxis Produce Titers?
No. This method does not produce titers.
This is a method to boost immunity naturally by stimulating the body with energetic homeopathic remedies.
5.  How Long Has This Method Been Used?
Over 200 years! The omeoprophylaxis methods has been used successfully, on millions of people world wide.
Modern use of homeoprophylaxis in Cuba in 2007 and 2008 on a population of 2,000,000 citizens sponsored by their government was successful in an epidemic of leptospirosis. 

6:  What Is the Overall  Effectiveness Of Homeoprophylaxis?
90%!  HP was shown to be 90% effective in clinical studies, by Dr. Isaac Golden, done over 15 years in children in Australia.
Remember, that no method boosting immunity can be guaranteed to 100% effective.
We are certified in and follow Dr. Isaac Golden's dosing method.
7.  Who Benefits From HP Programs?
People of all ages!

Infants and children of all ages will benefit with boosted natural immunity.

College students will benefit with increased immunity especially during times of stress.
Mission workers, tourists and business travelers to various countries  also use homeoprophylaxis programs for exposures of concern.
Adults and seniors also use programs for boosting natural immunity as well.

8:  What Age Can I  Start Homeoprophylaxis For A Child?
5 weeks – The Children's Program can begin as early as  one month of age or at any age.
9: How Long Does Take To Complete A Homeoprophylaxis Program For An Infant or  Child?
The Children's Program is completed over 40 or 50 months.
This program can be started with infants at 5 weeks of age so by the time a child finishes the full program, they will be about age 4 to for, ready for kindergarten school age.
10: What Disease Protection Is Included In the Children's HP Program?
Ten (10) diseases are included in this program.

  Read more details on the Children's Program.
The Children's Program is for the ten (10) most common childhood diseases.
The remedies used in this program are given in a specific order, beginning at

5 weeks of age. 

Homeopathic remedies are dosed in 2 potencies over a specific dosing schedule that parents self-administer from home.
11.  How Does Homeoprophylaxis Work?
Various homeopathic remedies are given to help to educate the immune system to a given disease.

The homeopathic remedies stimulate an appropriate immunological response to a natural disease and with this gentle stimulation, the immune system knows how to react and stay in the state of health.
The method is based on both scientific and homeopathic principals.
All remedies are highly potentized and diluted, making them safe and gentle, while allowing them to be effective, even for infants.
12:  Who Administers The HP Program?
You do, from home. P

arents

administer the

Children's  Program

remedies at home.

Individuals self-administer their program at home. 

Parents are instructed how to self-administer the program for their child through the online Course which is required in this program.

Parents are given email support access for supervision during the program by

Certified Practitioners

who are trained  to provide this method.

Detailed written instructions  and dose tracking sheets are provided as part of the online course.
Children who have been partially or selectively given shots may still participate in the Children's Program.

13.  Who Supervises A Homeoprophylaxis Program?
All Programs are supervised by highly experience and qualified  Certified Practitioners.
Practitioners are trained and certified in providing this program by Dr. Isaac Golden and follow his dosing method and protocols.

 14. What Happens If A Child Gets An Acute Illness During The Program? 

The Program should be

stopped temporarily

during any acute illness.
The Program may be resumed about 

1 week (7 days) after the resolution of an acute illness.
15. What If A Child Is On A Constitutional Homeopathic Remedy During An HP Program?

The Program may be interrupted shortly when needed for constitutional prescribing with homeopathy.
The Program is then resumed before or after a constitutional remedy is given.