Adult and Senior Homeoprophylaxis Programs
Adult and senior homeoprophylaxis programs for increasing natural immunity are available for all types of exposures of concern.  These programs are customized to meet the individual needs and medical history of each person enrolled and using homeoprophylaxis methods.
We offer an homeopathic based solution to boost natural immunity for adults and seniors in various types of circumstances including in office or work setting and various living environments.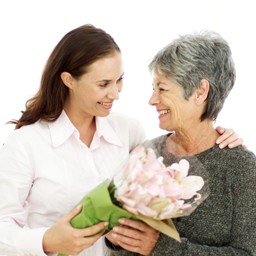 About Adults and Seniors Programs for Immunity Boosting

Cost: $199.95 (1 disease) – $339.95 (8 or more diseases), depending on the options included in the Adult and Senior Program includes the cost of the required homeopathic remedies at $20 per potency.
Homeoprophylaxis has been shown to be clinically effective for over 200 years and on millions of people, worldwide!

Homeoprophylaxis programs are NOT legally accepted instead of vaccinations or injections when required.

These programs can be customized to the needs of the adult or senior, depending on work environments, living circumstances and living arrangements.
Adult and Senior Programs are customized to the individual's specific needs including work environments and living circumstances, including for seniors living with family members or in senior care home environments.
How To Begin A Homeoprophylaxis Program For Adults and Seniors

Programs for adults and seniors for are arranged depending on the client's location(s) and needs.
We will customize each program to fit the person's health needs, health history and current working or living environment.
Programs for Adults and Seniors are  done on a customized schedule, under the supervision of a Certified Practitioner.
Setting Where Adults and Seniors Homeoprophylaxis Programs Are Used Include The Following:

Amusement Park Workers
College Environments
Clinics & Urgent Care Centers

Day Care Facilities
Government Offices
Hospitals
Large Office Complexes
Long Term Care Facilities
Medical Offices
Nursing Care Centers
Performance Venues
Public Service Centers
School Environments
Shopping Centers
Senior Living Centers
Workers in large stores
Etc.
Homeoprophylaxis Is Available For These Diseases of Concern:
Anthrax

Chicken Pox

Chikungunya

Cholera

Dengue Fever

Diphtheria

Enterovirus

Escherichia Coli

Giardia

Hepatitis A

Hepatitis B

Hepatitis

C

HIB – Influenza, Type B

Human Papilloma Virus (HPV)

Influenza

Japanese Encephilitis

Leptospirosis

Lyme Disease

Malaria

Measles

Meningitis

Mononucleosis

MRSA

Mumps

Norovirus

Pertussis "Whooping cough"

Pneumococcal Disease

Polio

Rabies

Respiratory Syncytial Virus (RSV)

Rotavirus

Rubella "German Measles"

Shingles

Small Pox

Staph Infections

Strep Throat Infections

Tetanus

Trypanosomiasis

Tuberculosis

Typhoid Fever

Typhus

Yellow Fever

Other diseases or exposures of concern